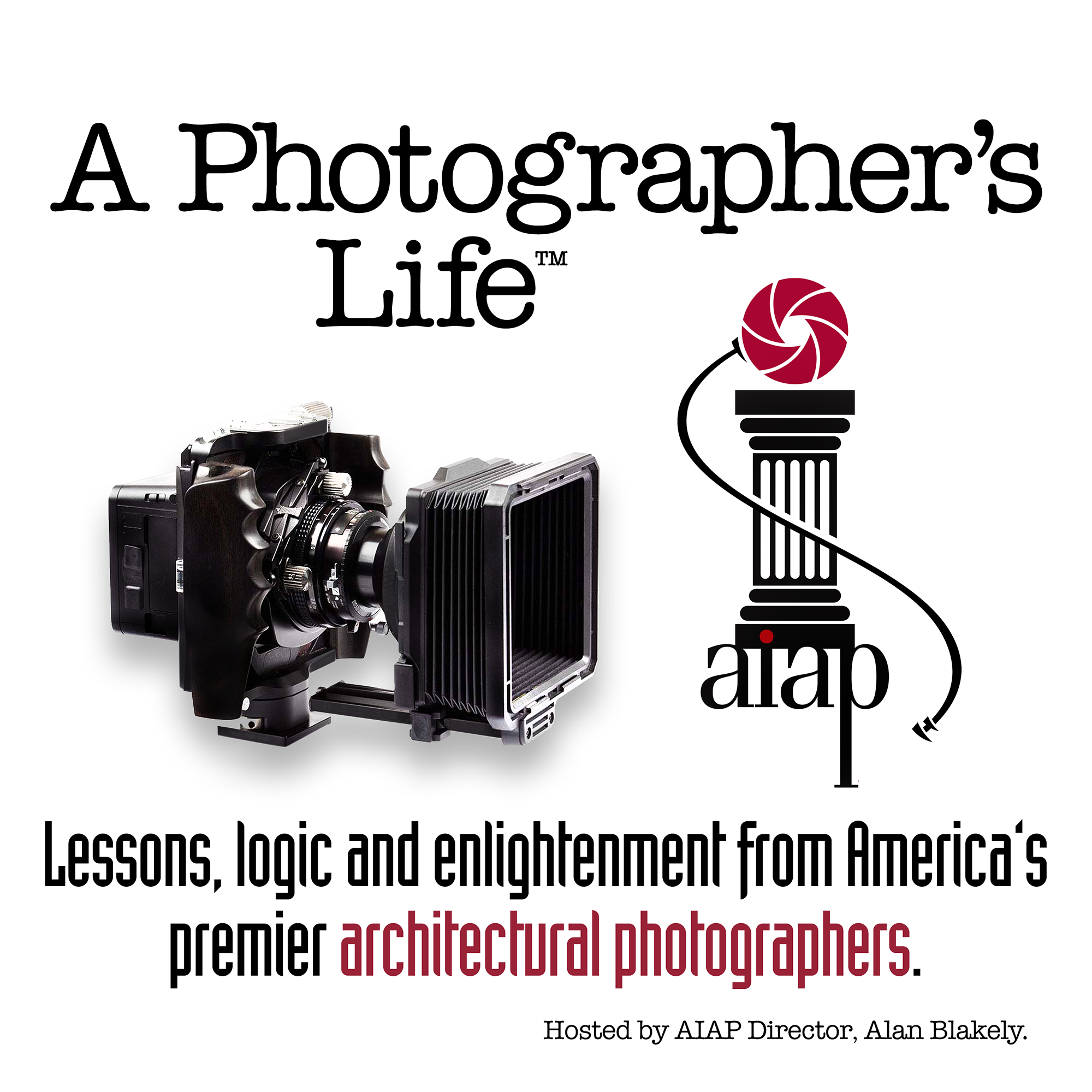 A Photographer's Life™ interview with award-winning architecture photographer Brad Feinknopf. Brad is an elite architectural photographer based in Columbus, Ohio and a long-time member of The Association of Independent Architectural Photographers™ (AIAP).
Brad's photography can be viewed at his website: https://www.feinknopf.com
In this episode's interview by AIAP director Alan Blakely, Brad discusses a wide range of subjects relating to his 30-year career as a commercial photographer, including:
• Brad's early work experience in New York City with photography legends Richard Avedon, Robert Mapplethorpe, Arnold Newman, Horst, Joyce Tenneson, and others.
• Brad's descendency from a long line of architects and a lifetime of looking at architecture. His degree in Design from Cornell University and his transition from architecture into photography as a junior.
• Brad's past and current challenges and opportunities as the owner of a commercial photography studio.
• Brad's gradual transition from general commercial photography to a more focused business of photographing architecture and interiors.
• His unique artistic and philosophical approach to architectural subjects.
• Brad's advice for photographers contemplating a career in architectural photography.
The Association of Independent Architectural Photographers™ was established in 2001 and is an Internet-based trade association with one primary purpose: To promote the professional success of established independent architectural photographers. Membership in the AIAP is open to full-time professional architectural photographers. You can find the AIAP online at www.aiap.net. This Podcast is Copyright 2021 The Association of Independent Architectural Photographers™, All Rights Reserved. This content may not be used either in full or in part without the written consent of the AIAP.